Vital water in your own home.
Especially for rental apartments. A comfortable solution to energise all tap water. Due to the simple installation at the main tap of the cold and/or hot water, no pipe separation is necessary. The shut-off possibility remains. Later disassembly is also possible without any problems. The UMH device is made of brass and is 24 carat hard gold-plated. In addition to 10 gemstones, the interior contains 10 vials which are handmade from high-quality borosilicate glass.
"Your own apartment. Fruits and vegetables fresh from the market. Sparkling water from the kitchen tap. Splashing in the bathroom. Washing your hands. Ready for dinner."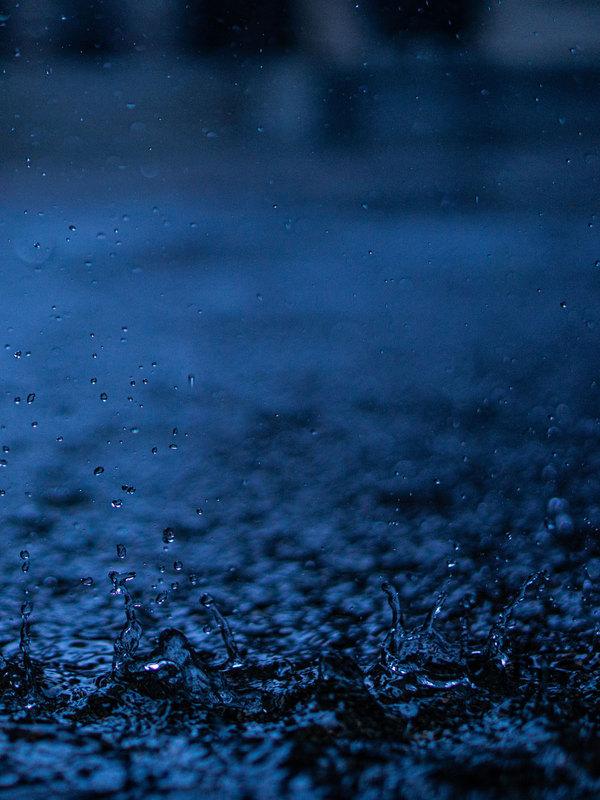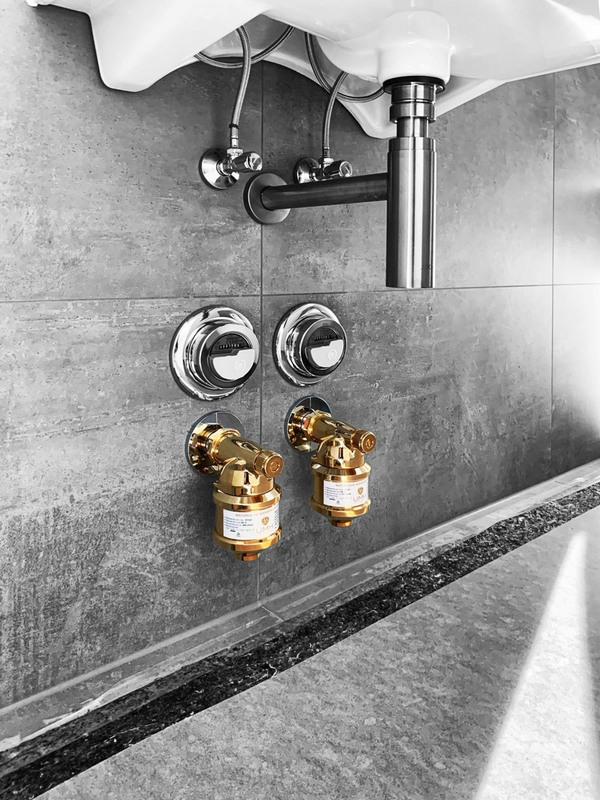 Product details
Dimension:

1/2"

3/4"

1"

Length in mm:

147

147

147

Ø in mm:

79

79

79

Flow rate in l/min:

21

40

60

Pressure loss in mbar:

300

300

300

Weight in kg:

2,8

2,8

2,9

Material:

Brass

Brass

Brass

Surface:

24 ct. gold plated

24 ct. gold plated

24 ct. gold plated

Gems:

10

10

10

Swirl chamber:

10

10

10

Maintenance-free:

Yes

Yes

Yes

Scope of delivery:

Device with scew connections
FAQ
What do I have to pay attention to when installing the Comfort Series?

A central domestic water filter/backwash filter is a prerequisite for the installation of all UMH devices. For installation, the respective line to which the apartment is connected must be blocked and emptied. Depending on the size of the house, a notice must be posted in order to inform other residents of the necessary water blockage. Experience shows that installation takes 2 - 3 hours.

Do I have to install an UMH Comfort in both lines (cold and hot water)?

For best results, we recommend installation in both water lines. If you only want to install one unit, choose the cold water line.

Does the UMH device have to be serviced after a certain time?

No, all UMH devices are basically maintenance-free and have no time limit. If necessary you can clean the outside of the units occasionally with a soft cloth if minerals or water stains have been deposited. This way the units will still be visually flawless even after years of use. This does not affect its functioning. Do not use chemicals, acids or sharp objects to damage the units.

Which gemstones are in the UMH device?

The central gemstone in all UMH devices is a rock crystal (SiO2) with its natural frequency. The other gemstones are a special composition which vary depending on the series and size of the device. From a number of 10 swirl chambers upwards there are also individual EM ceramic elements in the devices.

Do you offer a guarantee on the UMH devices?

Yes, you have both a 4-week satisfaction guarantee and a 5-year function guarantee on all UMH devices.
Free shipping
We ship CO2-neutral and free of shipping costs within Germany.

Need help
You need help with the decision?

Chat with us.
Filter Service
Never forget maintenance with our reminder service and automatic dispatch of your replacement cartridges.