Incomparable water quality for the exclusive area.
The UMH Diamond provides fully spectral water in spring water quality and was specially developed to meet the supreme standards of the hotel and restaurant industry for water quality. By combining technical precision and the composition of balanced and hand-picked materials, this masterpiece brings water to the energetic and sensory level of an untouched spring water in a remote location. This water convinces in blind tastings and is comparable to the finest mineral waters.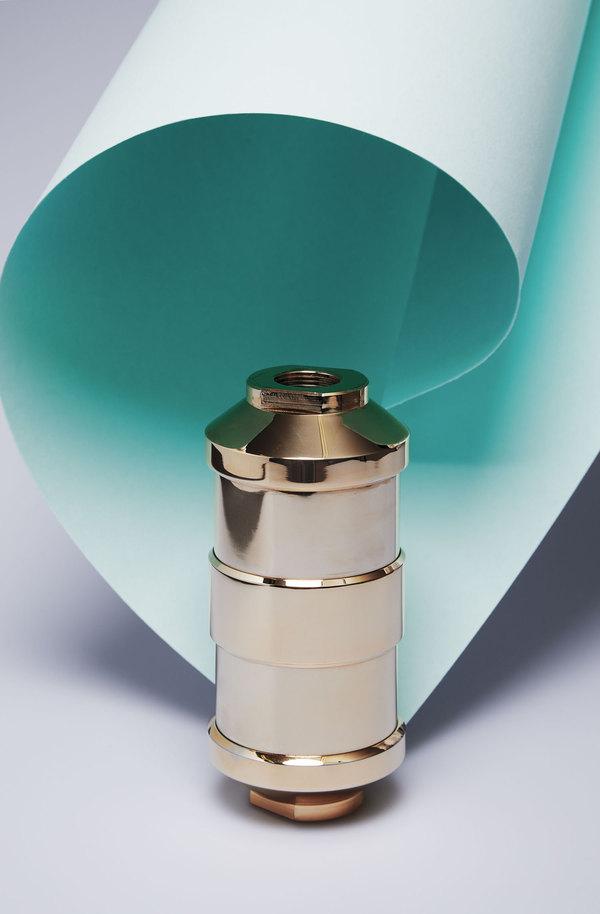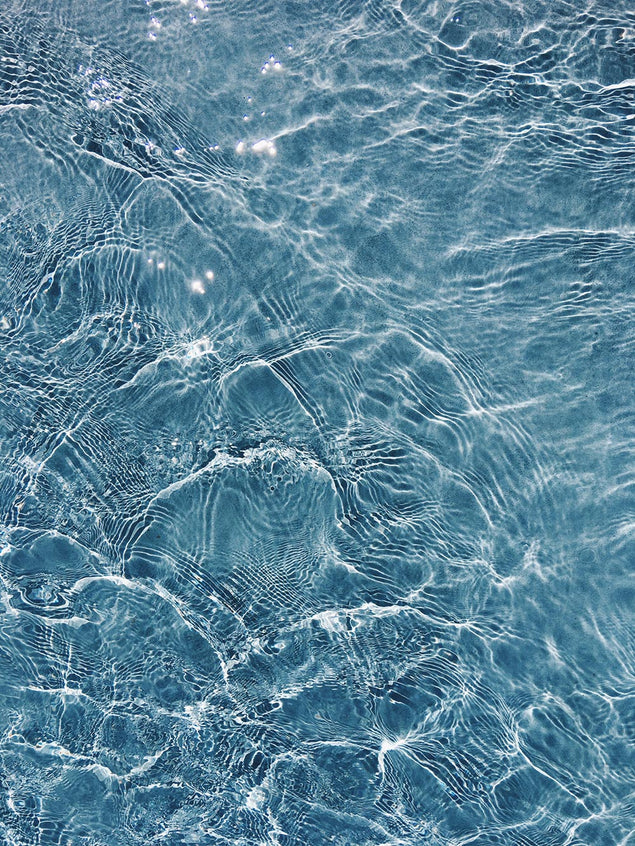 "Two devices in one. 24-carat gold, composition of gemstones. Is that jewelry or an engine. We make water as high quality as we can. Spring water."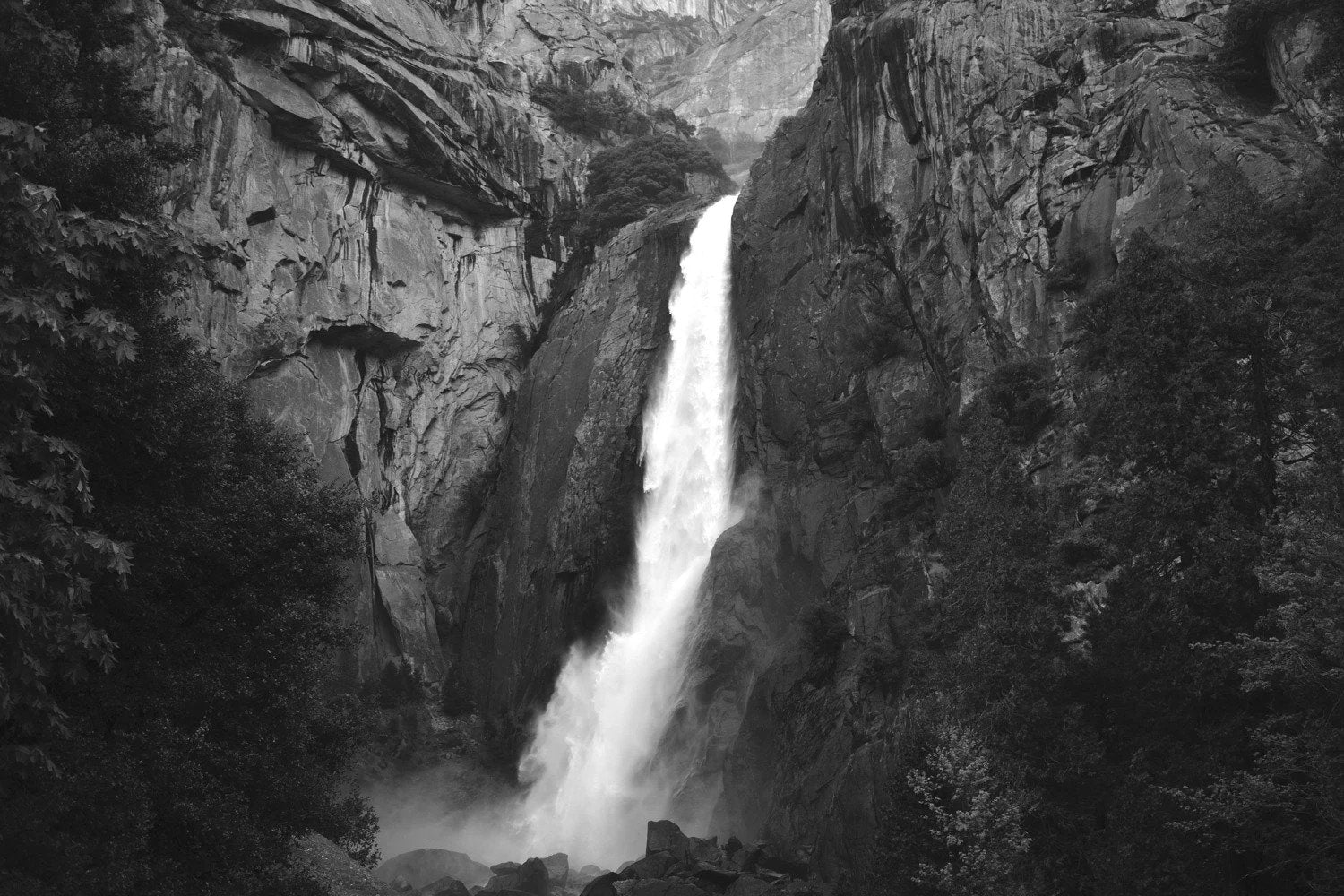 Product details
| | |
| --- | --- |
| Dimension: | 1" |
| Length in mm: | 174 |
| Ø in mm: | 79 |
| Flow rate in l/min: | 90 |
| Pressure loss in mbar: | 300 |
| Weight in kg: | 4,1 |
| Material: | Brass |
| Surface: | 24 ct. gold plated |
| Gems: | 20 |
| Swirl chamber: | 21 |
| Maintenance-free: | Yes |
| Scope of delivery: | Device with scew connections |
FAQ
Does the UMH Diamond replace the filter in the main water line?

No. These are two completely different technologies. An UMH device is a physical change in the water (including surface tension and frequency values). Substances are neither removed nor added. A filter, on the other hand, is used to remove unwanted substances in the water. Both technologies together are a useful addition.

What do I have to pay attention to during the installation?

A central domestic water filter/backwash filter is a prerequisite for the installation of all UMH devices. This not only protects the domestic water installations and UMH devices against unwanted particles and deposits from the pipes, but also offers protection against damage caused by larger particles and stones that can get into the water in the event of pipe bursts. We cannot accept liability for damage caused by incorrect handling and missing domestic water filters.

What happens to the UMH device if I move?

All UMH devices, like all domestic installations, can be removed again. Depending on the device, an installer is required for this. The devices can then be installed again at the new place of residence.

What distinguishes the UMH Diamond from the UMH Master?

The UMH Diamond is a combination of two devices. The UMH Master and UV are combined in one device. This vitalises the water via two different frequency fields. There is an additional swirl chamber between the two devices. As a final quality level, the Diamond is 24 ct. gold-plated. The water is thus brought to an enormously high energy level, making the water unmistakably fresh and soft.

Does the UMH device have to be serviced after a certain time?

No, all UMH devices are basically maintenance-free and have no time limit. If necessary you can clean the outside of the units occasionally with a soft cloth if minerals or water stains have been deposited. In this way the units will still be visually perfect even after years. This does not affect the effect. Do not use chemicals, acids or sharp objects to avoid damaging the units or the gold plating.

What can influence the effect of UMH devices?

Devices and systems that work with frequencies are generally sensitive to electromagnetic fields. Therefore, all UMH devices should be installed at a minimum distance of 1.5 m from strong electromagnetic fields (power lines/WLAN routers/induction cookers/heating pumps/washing machines). A distance of approx. 30 cm is sufficient from normal power lines and earthed sockets. If the minimum distance is not possible, the UMH device can be protected by a special protective sheathing. These metal foils are available from us on request.

Which gemstones are in the UMH device?

The central gemstone in all UMH devices is a rock crystal (SiO2) with its natural frequency. The other gemstones are a special composition which vary depending on the series and size of the device. From a number of 10 swirl chambers upwards there are also individual EM ceramic elements in the devices.

Do you offer a guarantee on the UMH devices?

Yes, you have both a 4-week satisfaction guarantee and a 5-year function guarantee on all UMH devices.
Free shipping
We ship CO2-neutral and free of shipping costs within Germany.

Need help
You need help with the decision?

Chat with us.
Filter Service
Never forget maintenance with our reminder service and automatic dispatch of your replacement cartridges.