Exclusive solution for vitalised swimming pool water.
Vitalisation especially for the wellness and swimming pool area. The feeling of a mountain lake. The device made of brass is equipped with a special gemstone composition. Inside the device, a hyperbolic flow cycle and handmade vials ensure a highly stable energy field. Use the advantages of natural water in spring water quality for real well-being.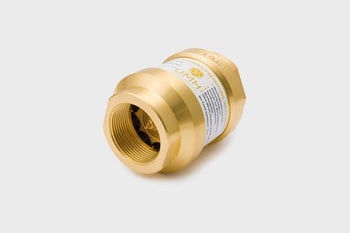 6/4"
Flow rate: 150 l/min
9 sqm/h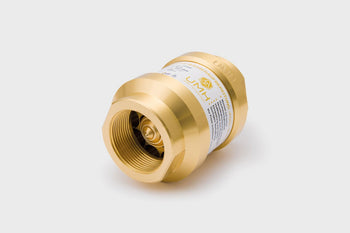 2"
Flow rate: 210 l/min
12 sqm/h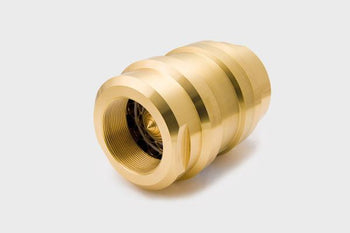 2,5"
Flow rate: 470 l/min
28 qm/h
"Pool, spa and baths. The perfect solution for all the needs and wishes. Swimming and splashing just like in a clear mountain lake. Wandered to the source. Crystalline refreshment. For body and soul."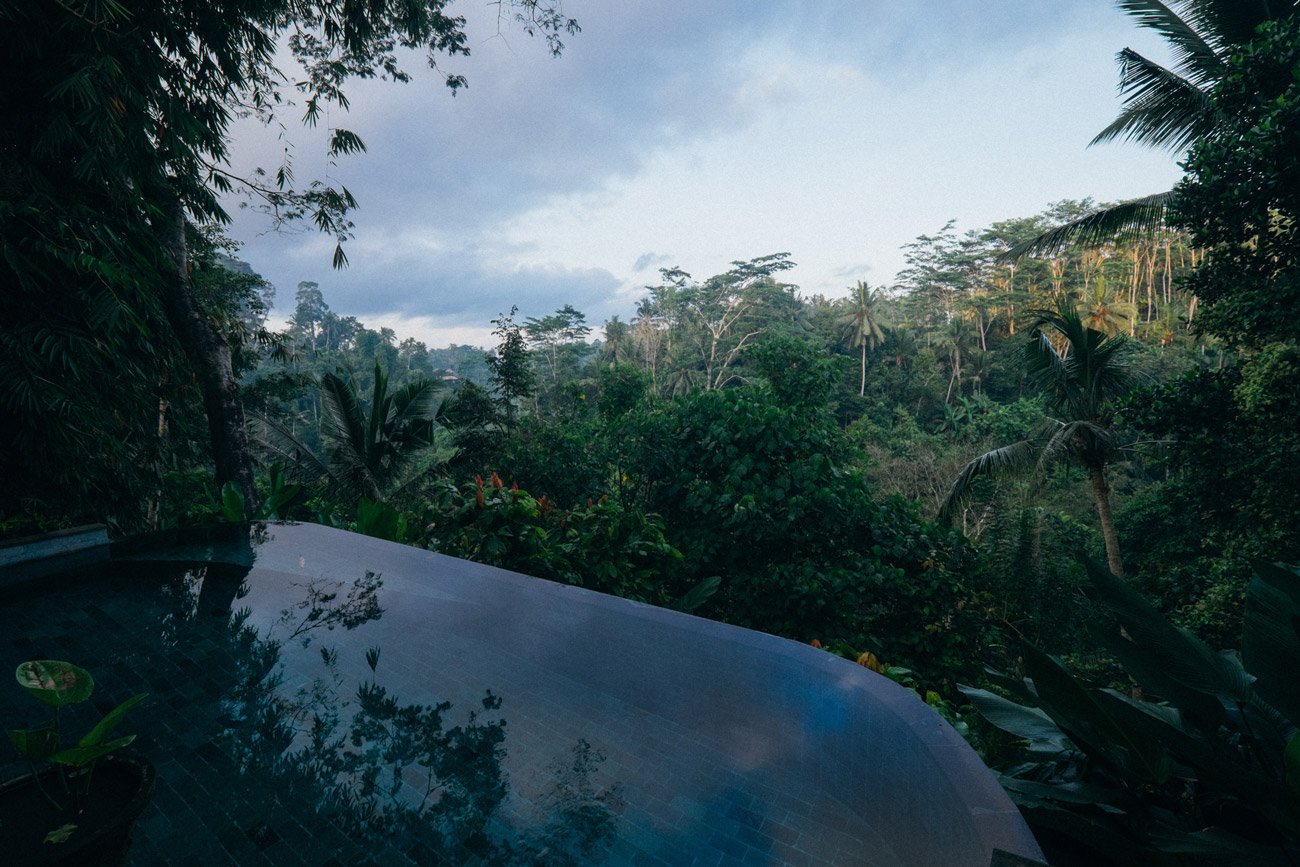 Product details
Dimension:

6/4"

2,5"

Length in mm:

109

172

Ø in mm:

79

123

Flow rate in l/min:

150

470

Pressure loss in mbar:

250

300

Weight in kg:

1,9

8,1

Material:

Brass

Brass

Gems:

10

16

Swirl chamber:

10

16

Maintenance-free:

Yes

Yes

Scope of delivery:

Device without scew connections
FAQ
What do I have to pay attention to when installing the Pool Series?

The units of the Pool series are optimally installed in the inlet to the pool, directly after the filter and before splitting into the individual inlets. Make sure to choose the correct dimension, otherwise the flow rate may be reduced. Maintain a minimum distance of 1.5 m from strong electromagnetic fields (power lines/ WLAN routers/pumps). If the minimum distance is not possible, the UMH device can be protected by a special protective sheathing. These metal foils are available from us on request.

How high is the reduction in chlorine and cleaning chemicals?

This depends very much on the type of disinfection you use, how many people use the pool, what environmental influences affect the water and how often the water is changed. The savings vary from 20% to 90%. With automatic chlorine dosing systems, the system will usually readjust itself, as the free chlorine remains stable in the water for longer. If you add pool chemicals manually, try to delay your usual rhythm and amount of chlorine addition until the water quality deteriorates noticeably. With this new limit value you can now determinate an appropriate level.

Does the UMH device have to be serviced after a certain time?

No, all UMH devices are basically maintenance-free and have no time limit. If necessary you can clean the outside of the units occasionally with a soft cloth if minerals or water stains have been deposited. This way the units will still be visually flawless even after years of use. This does not affect its functioning. Do not use chemicals, acids or sharp objects to damage the units.

Which gemstones are in the UMH device?

The central gemstone in all UMH devices is a rock crystal (SiO2) with its natural frequency. The other gemstones are a special composition which vary depending on the series and size of the device. From a number of 10 swirl chambers upwards there are also individual EM ceramic elements in the devices.

Do you offer a guarantee on the UMH devices?

Yes, you have both a 4-week satisfaction guarantee and a 5-year function guarantee on all UMH devices.
Free shipping
We ship CO2-neutral and free of shipping costs within Germany.

Need help
You need help with the decision?

Chat with us.
Filter Service
Never forget maintenance with our reminder service and automatic dispatch of your replacement cartridges.